Step-by-step guide on how to instantly buy up to $2000 of Crypto with Vimba
Here's a step by step guide showing you how to buy Bitcoin and Ethereum instantly with Vimba. You can also watch our video on how to instantly buy crypto here.
The first step is to click on the Buy/Sell tab on your Vimba account page.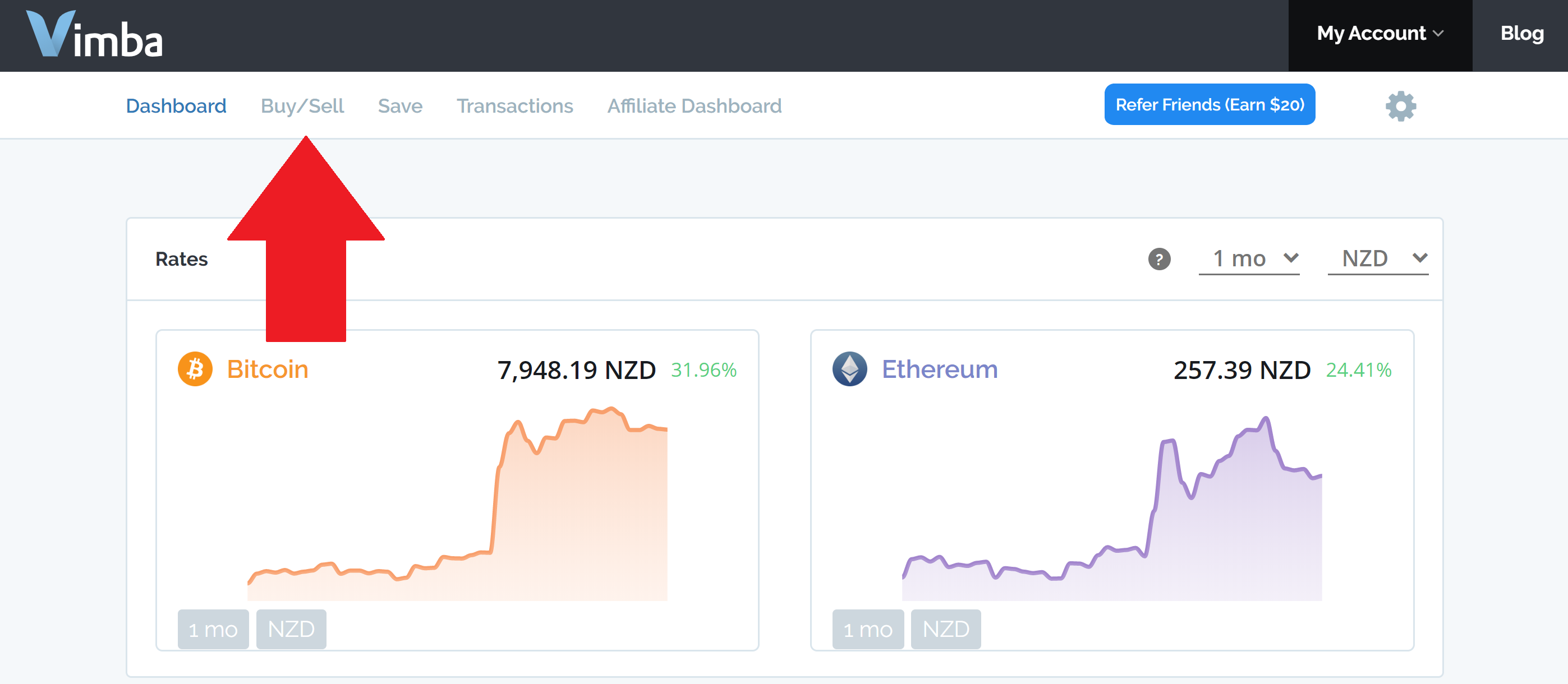 You will then be taken to a screen where you can select which cryptocurrency you want to buy and how much fiat money you want to spend. Please note the minimum amount is $50. You will see the rate we are offering and the approximate amount of crypto you will receive based on your purchase amount.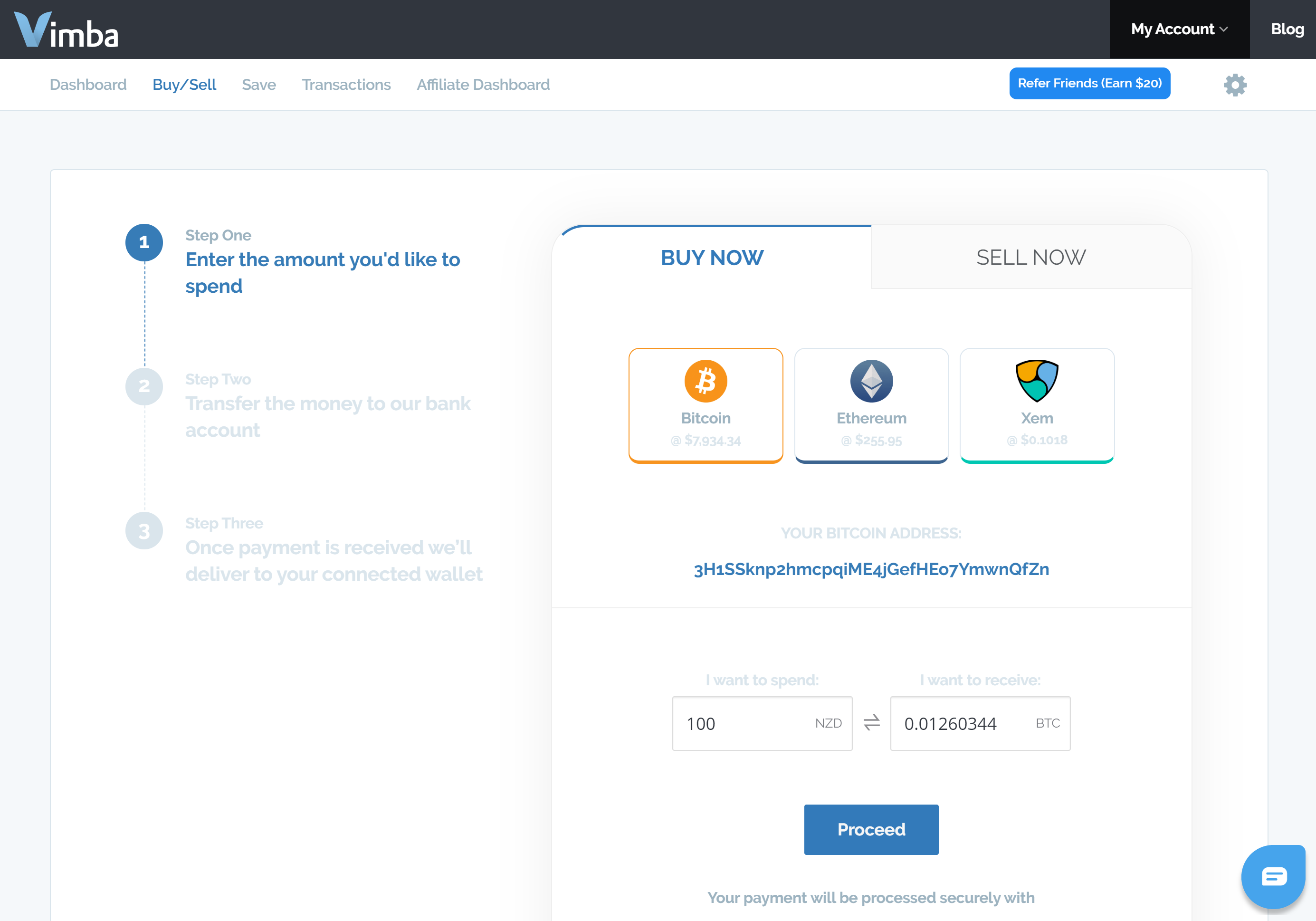 Next, you will be taken through the payment service provided by POLI Payments. We chose POLI as they are a trusted and secure internet banking service used by some of the biggest companies in Australasia. The first step with POLI is to choose your bank.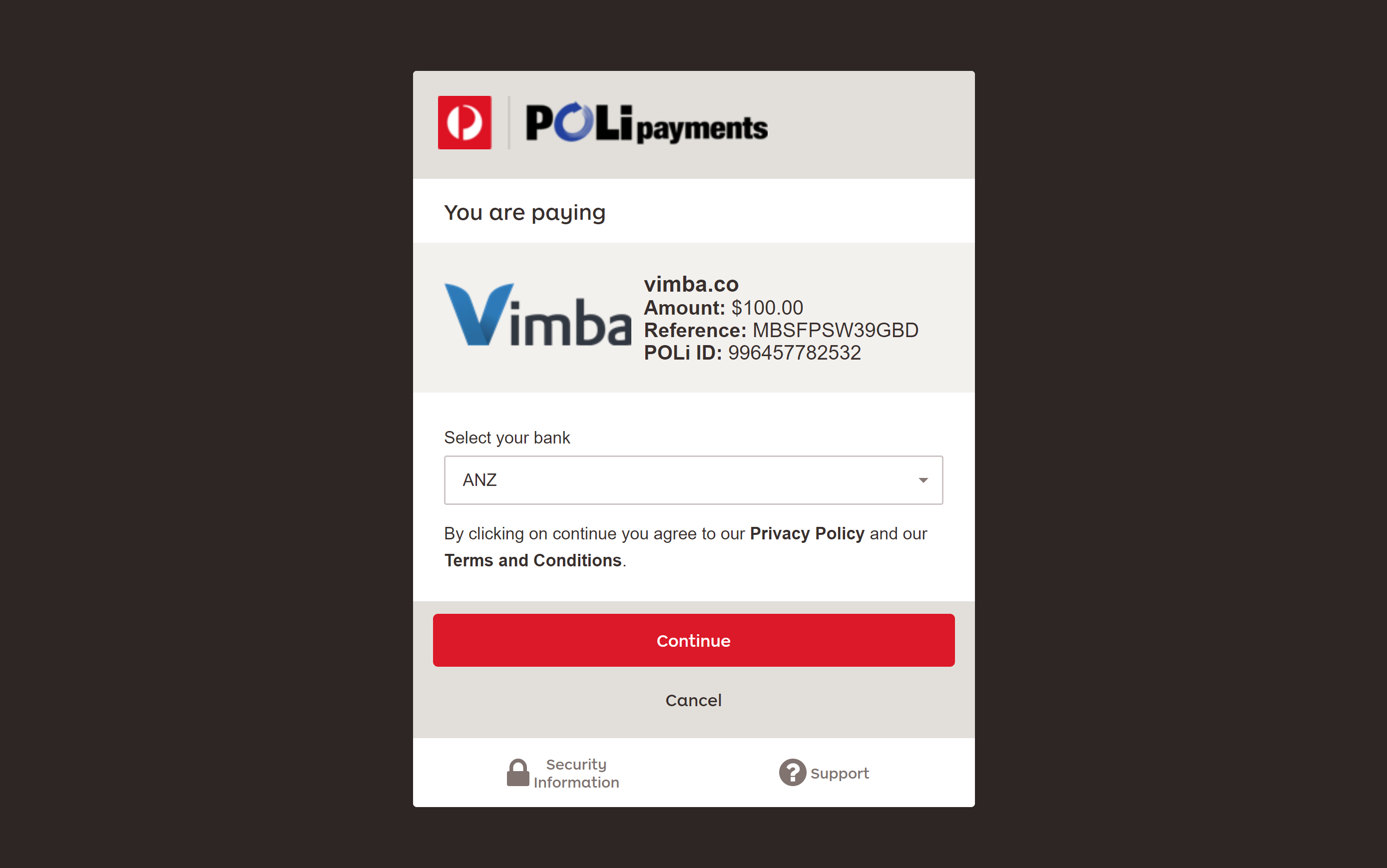 After choosing your bank you will need to log in to your internet banking account through the secure POLI form.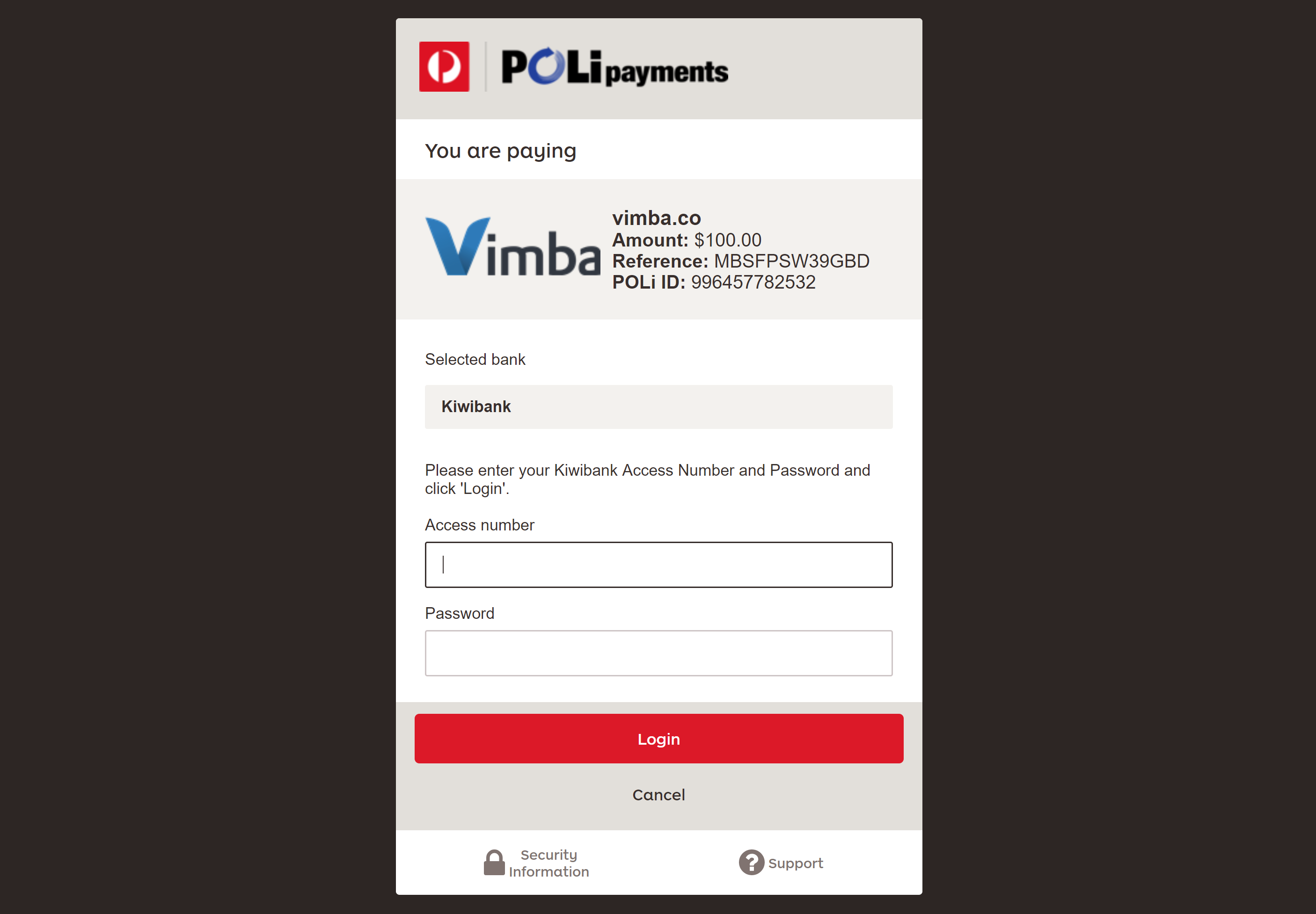 Once logged in you will need to select the bank account you want to use to purchase your crypto from. And the final POLI step is to confirm your purchase.
After confirming your purchase you will be taken back to your Vimba account page where you will receive a message that we have already started processing your payment.
Clicking on 'View Transactions' will take you to your transaction page and show you your processing payment. The status will initially say 'buying' as we purchase your cryptocurrency.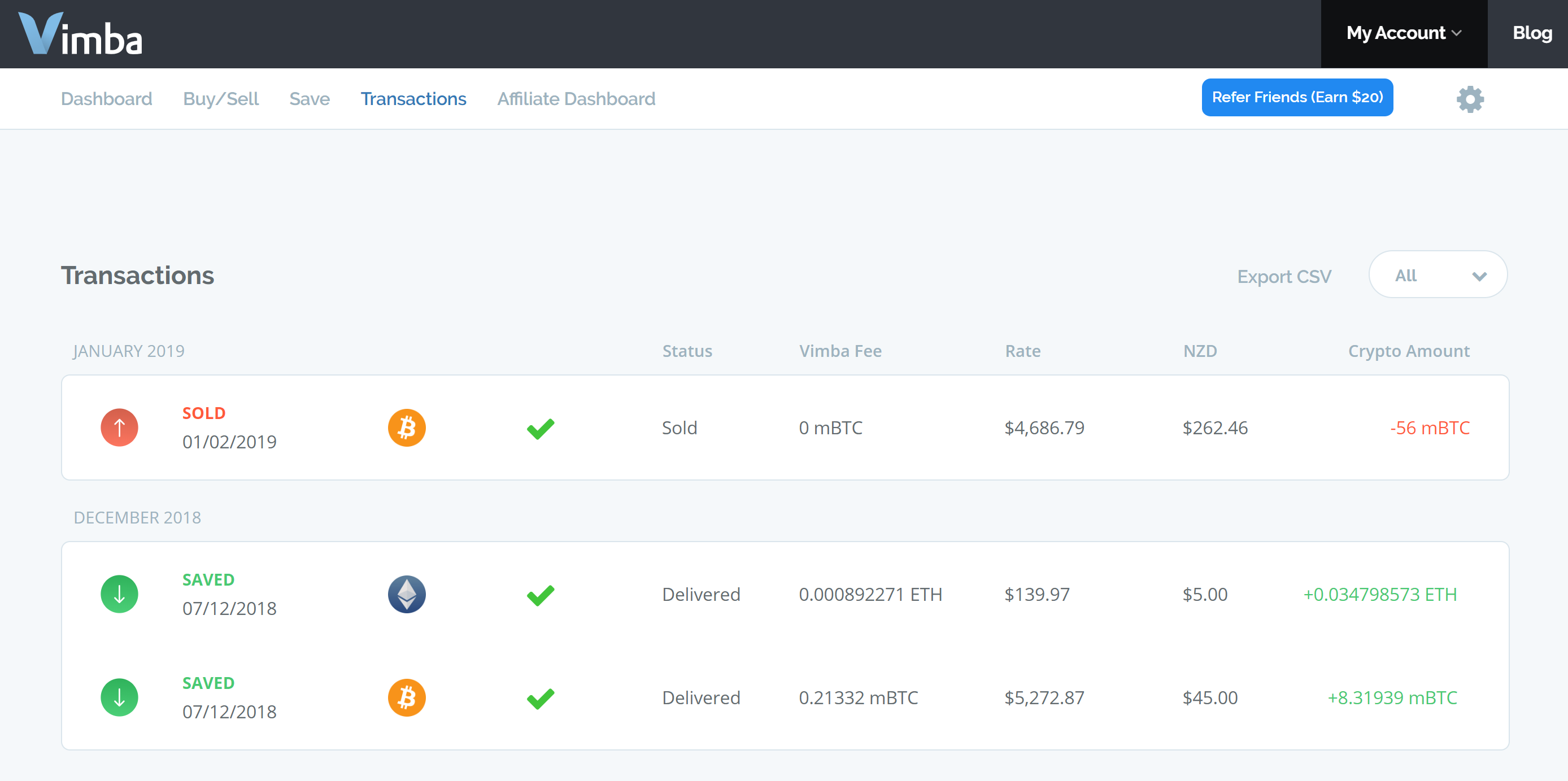 You will also receive an email with your payment indicating that we are now processing your order.
You will receive a second email once we have completed your order and sent your Crypto to your address. This usually takes around 20 minutes.
You will also see now that the transaction on your transaction page has changed from 'buying' to 'delivered'
And it's as simple as that. With Vimba you can now Dollar Cost Average Bitcoin and Ethereum with weekly payments or instantly buy Crypto or do both!
---
---