Step-by-step guide on how to instantly sell your Bitcoin with Vimba
You can instantly sell your Bitcoin back to us 24/7 straight from your Vimba dashboard.
Or if you want you can watch a video we made to show you how to use it.
The first step: Click the 'Buy/Sell' tab on your Vimba dashboard.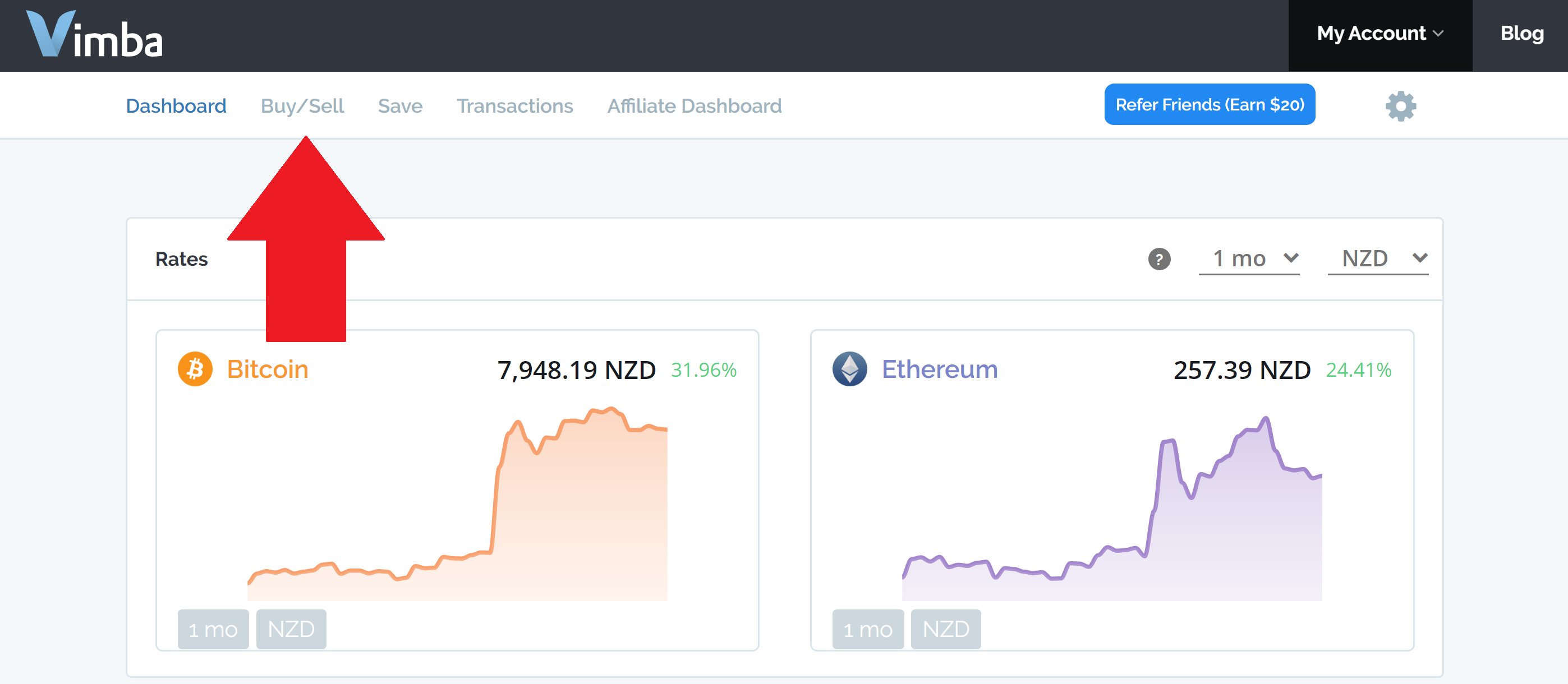 You will then be taken to the Buy/Sell screen where you can click on 'Sell Now'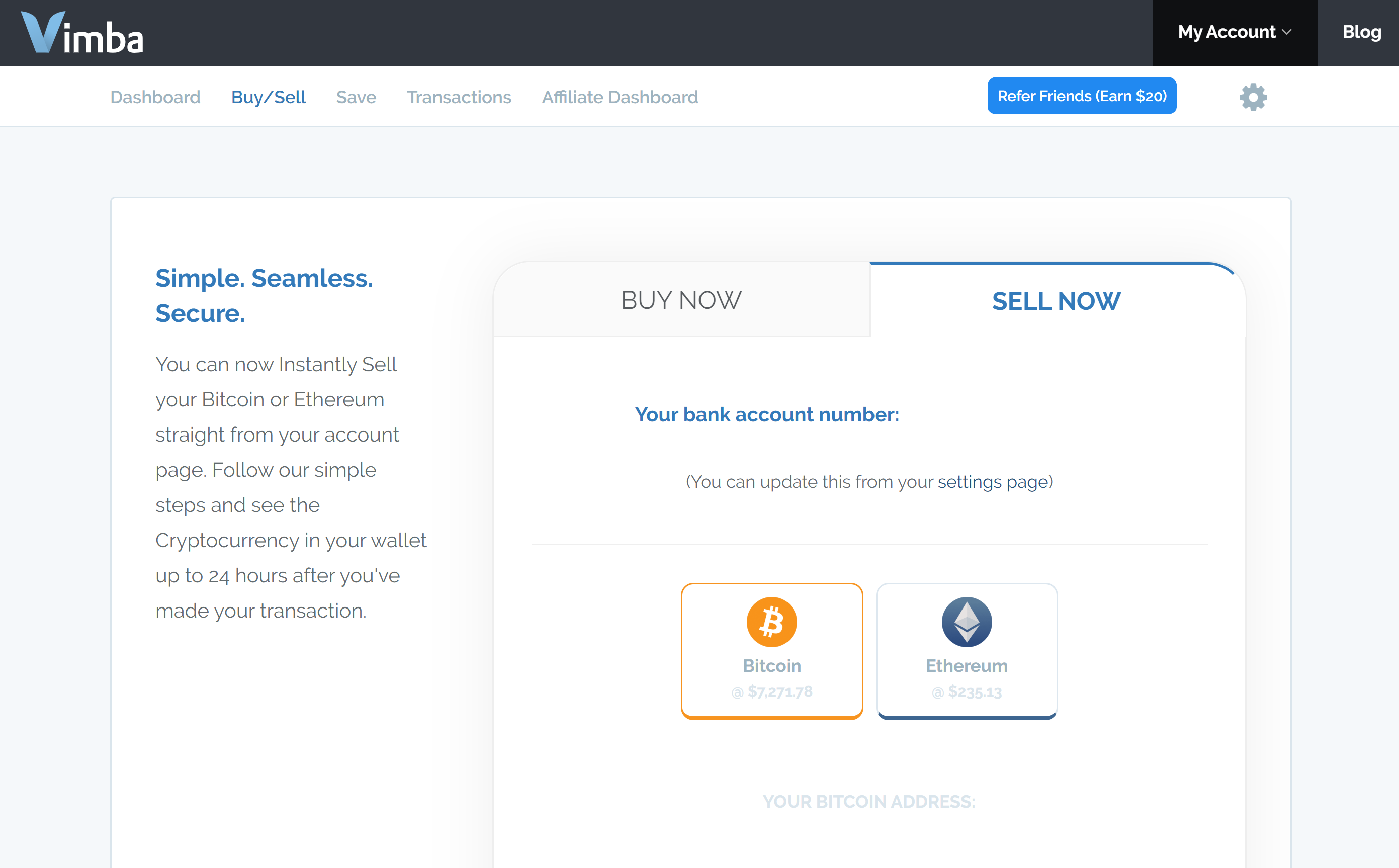 If you haven't already set up a bank account with Vimba, you will need to enter in the bank account number of the account you wish to receive your NZD once we sell your Bitcoin. Once you entered in your account information and click 'Save & Next' you will need to confirm via email.
After you confirm your bank account information, you will be taken back to the 'Sell Now' screen where you can enter in the amount of BTC you would like to sell or the amount of NZD you would like to receive with the minimum amount being $50. Please also note you can only sell back the amount of Bitcoin that has been saved through us.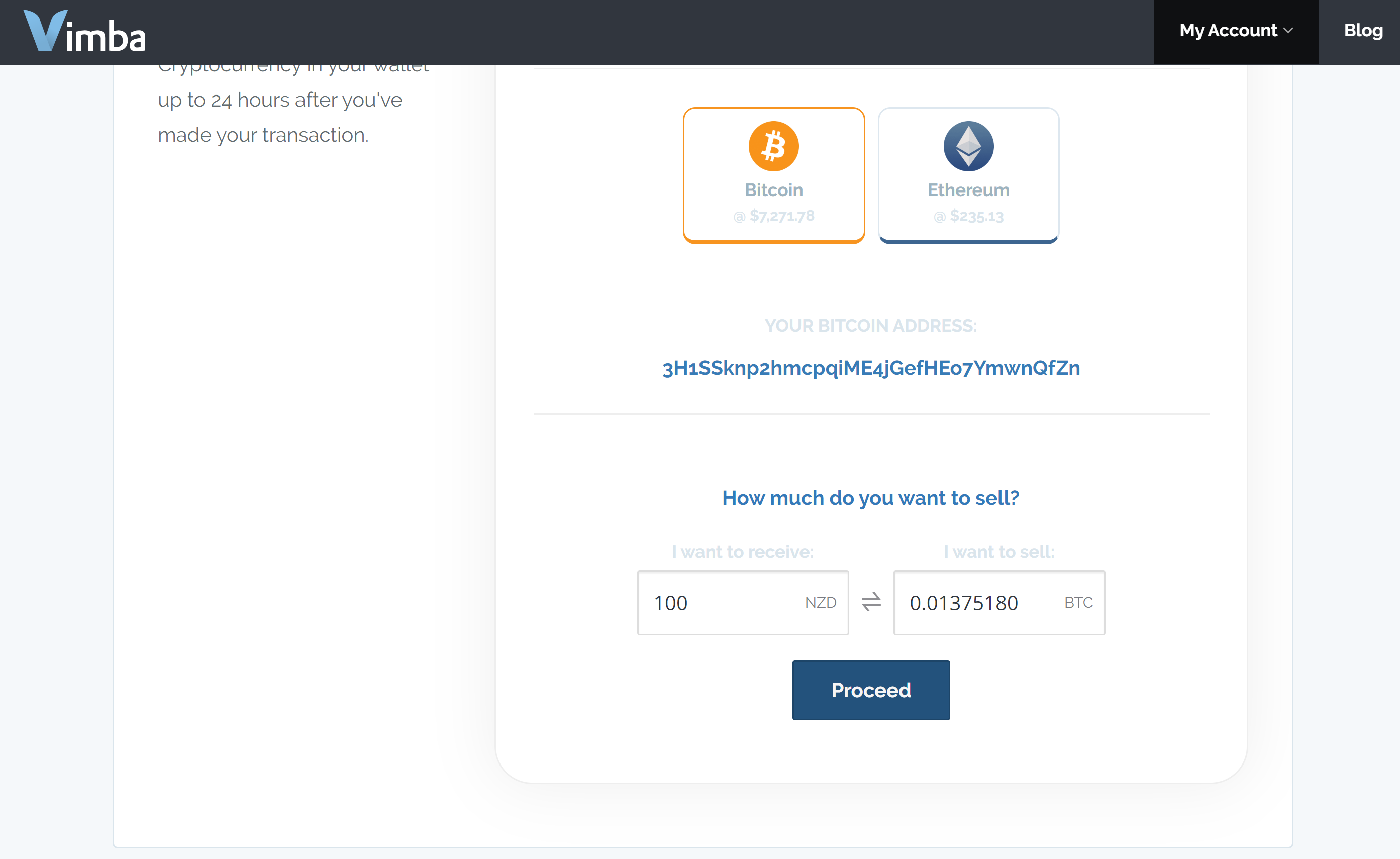 Once you have clicked 'Proceed' you will be given a QR code to scan. You will need to go to your Bitcoin wallet app and press Send. Once you have done that, you will need to scan this code into the Bitcoin delivery address. If you are using a web wallet you can copy the address and paste it into the delivery field.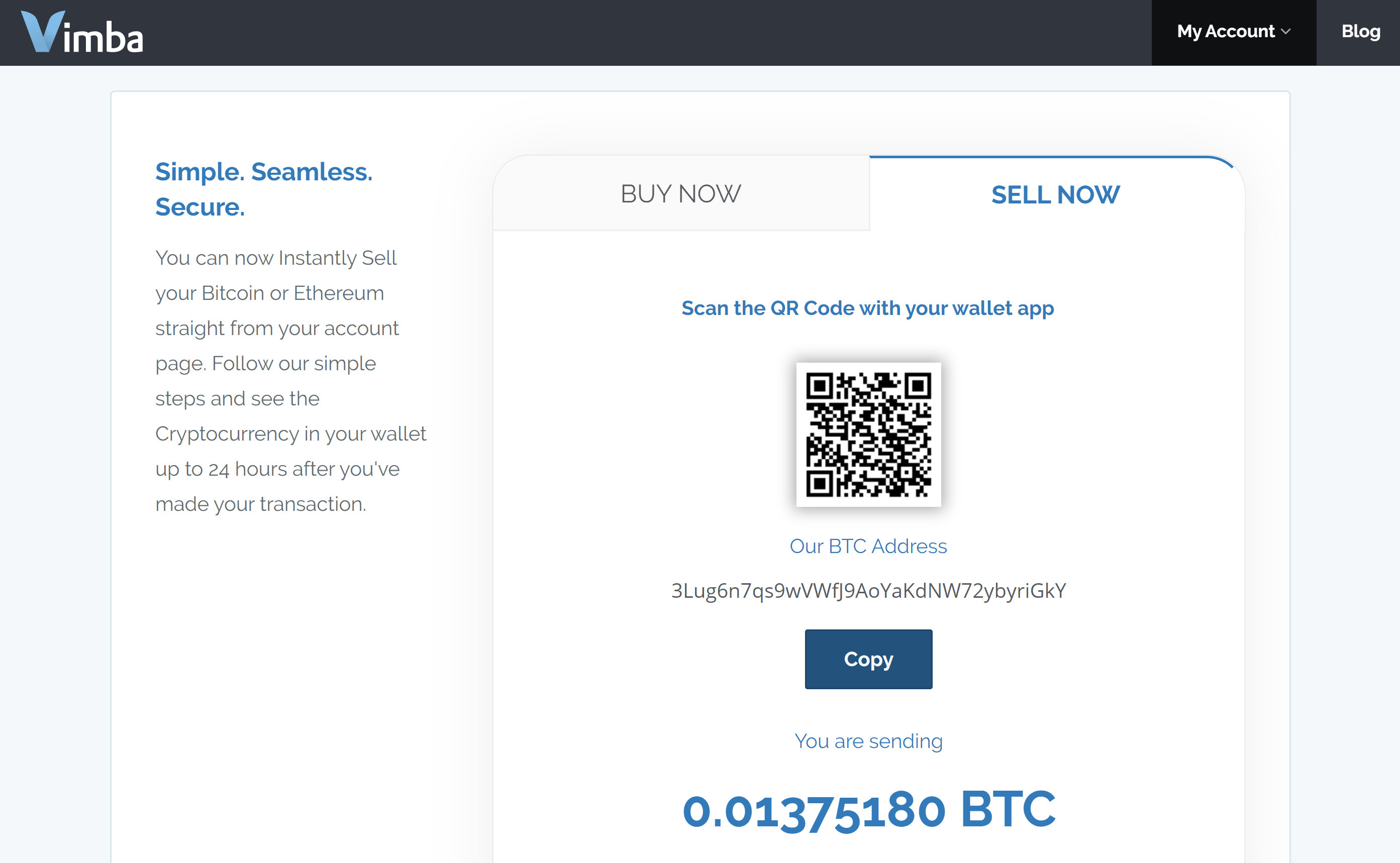 You will see the amount of Bitcoin to send is already pre-populated once you have scanned the QR code.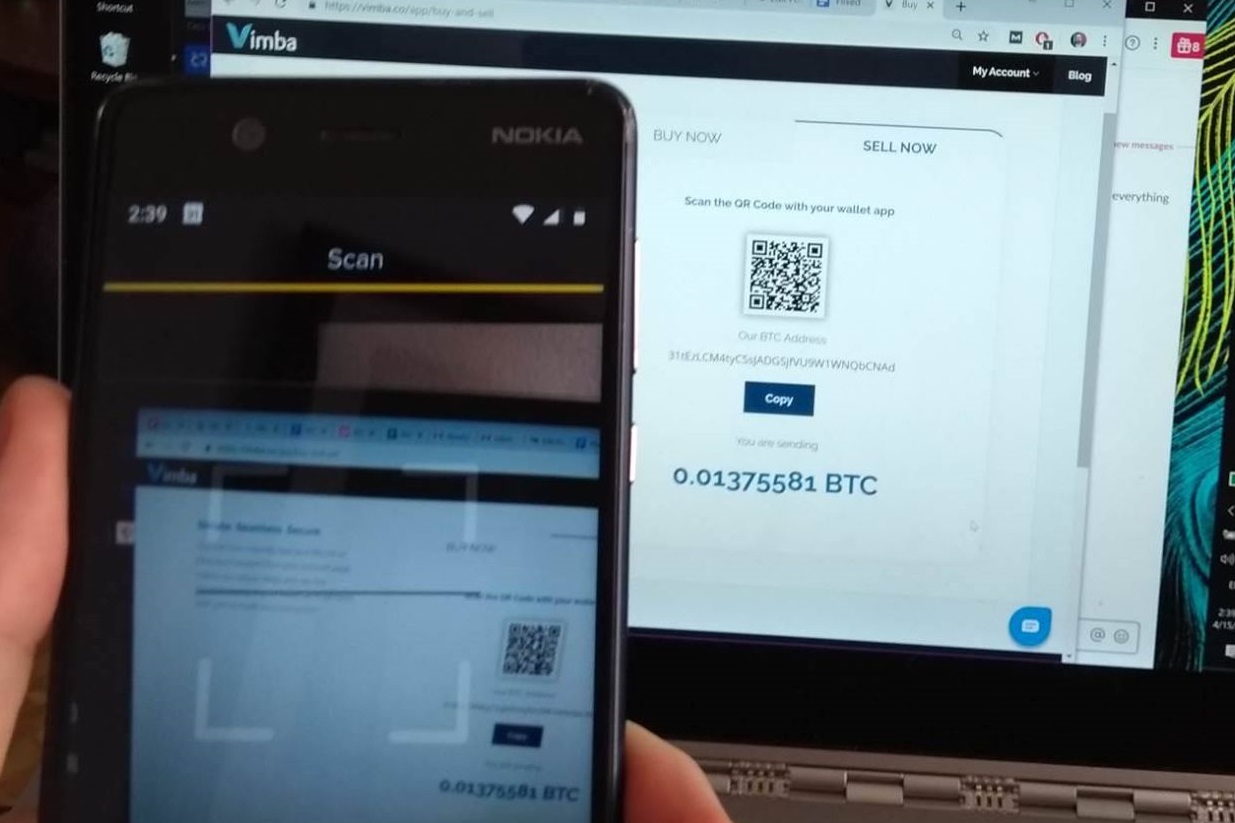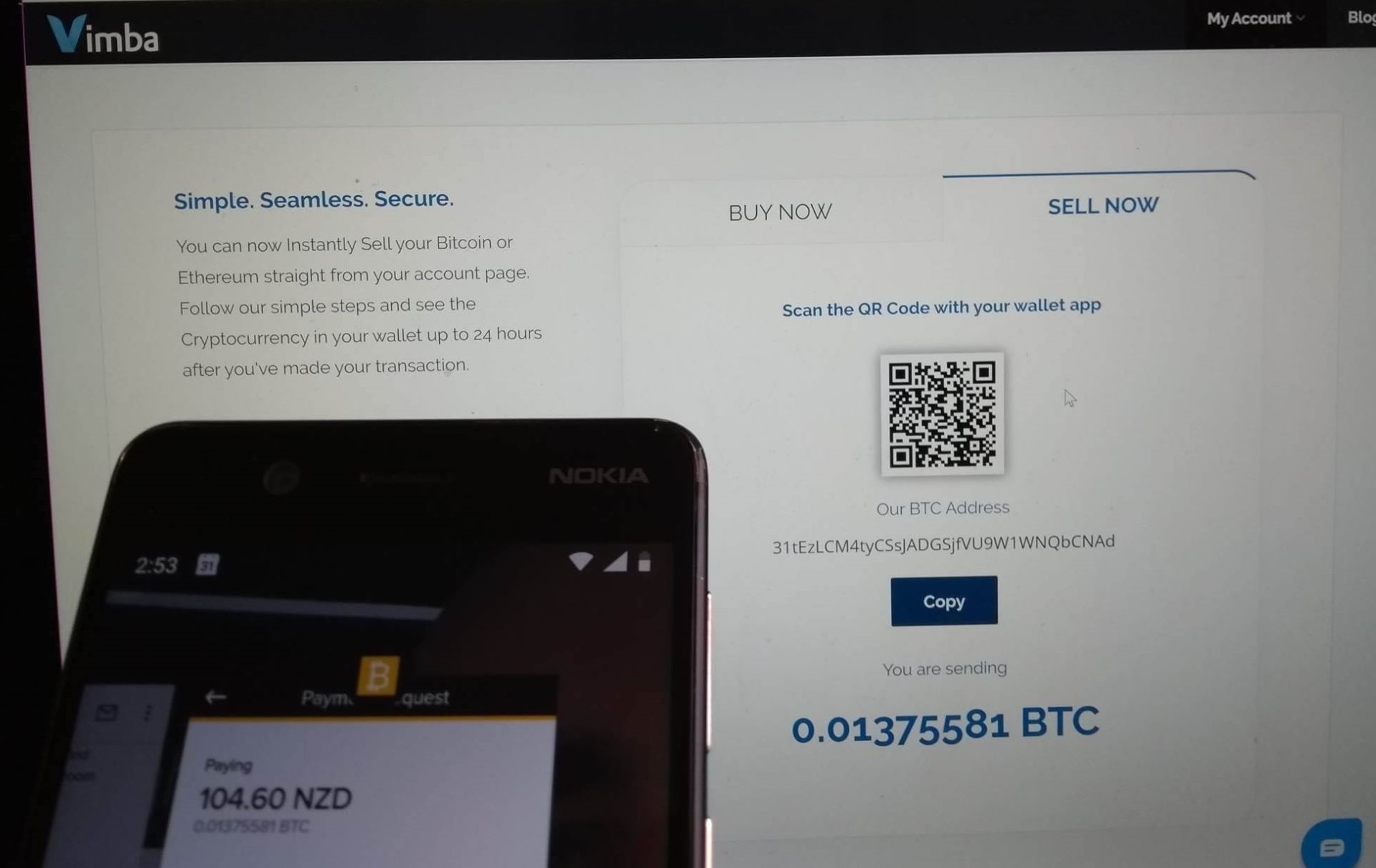 After sending the Bitcoin you will see the screen on your account page begin to load a few seconds later and a confirmation of your Bitcoin delivery will be given.
You will also receive an email notifying you that we have received your Bitcoin and that we are processing your order. You can also check your order status on your transaction page.
A few hours later (but no more than 24) you will receive another email indicating the money has been sent to your bank account
And it's as easy as that to sell your Bitcoin with Vimba. Please give us an email or chat to us on the chat box (below right) if you have any further questions.
---
---